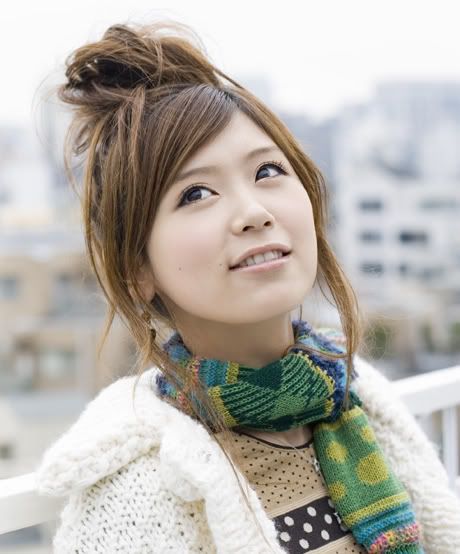 Profile
Real Name: Iida Ayaka, 飯田絢香
Birthday: Dec 18, 1987
Birthplace: Osaka, Japan

Quick Facts

Debuted in 2006 with the song, "I believe"
"I Believe" reached #3 on Oricon charts and was featured in J-drama

Rondo

"I Believe" also made her the first singer/songwriter after Utada Hikaru to debute in the top 5

First Message

(her first album) was a great success despite being delayed several times

First Message reached #1 on Oricon charts, sold over 1,000,000 copies, and was 13th highest selling album of 2006
Opinion
Ayaka was choosen as Featured Artist because I absolutely love her ballad songs. Recently, she has been releasing more rock songs, which I don't really enjoy. I think she's definitely better singing ballads.
Here's a list of my favourite ayaka singles with their release date:
[2006.02.01] I believe
[2006.07.19] Real voice
[2006.09.27] Mikazuki

[2007.07.04] Jewelry day
Playlist
Here's a playlist of ayaka's first album,
First Message.
Videos
These are all of ayaka's PVs released so far. Just click on the thumbnail and the video will show.
Previous 3 Featured Artists
melody.
Bonnie Pink
Kou Shibasaki